International Online Conference "Generations for Future Generations"
Philipp Scheurer presented his subproject at the international online conference "Generations for Future Generations" of the University of Wrocław (Poland) and the University of Management and Enginerring in Calcutta (India) on 17.01.–18.01.2023. The conference highlighted the different generations of human rights and their current significance.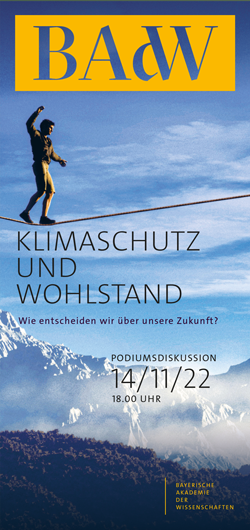 Panel discussion: "Climate protection and prosperity – How do we decide on our future?" (14.11.2022, 6 pm) (in German language)
Economy or ecology: this antagonism can be found in countless variations in the public debate. If we take drastic, climate-protecting decisions too quickly, then, according to a well-known argument, our prosperity is on the line. If we do not protect the climate fast enough, we will foreseeably endanger our ability to live in prosperity. The panel discussion goes beyond the (apparent) opposition of climate and prosperity and asks how these forward-looking decisions are made. Who represents the future in a parliamentary system with a strong constitutional court? What role does scientific expertise play, and what role should it play? How do we ensure that the impact of these decisions does not cause societal tensions or deepen existing socio-economic inequality? The panel discussion addresses these and other questions on democratic decision-making processes around climate protection and prosperity and thus aims to contribute to critically questioning overly simplistic contrasting juxtapositions.
Participants:
Prof. Dr. Clemens Fuest (LMU München / ifo Institut / BAdW)
Prof. Dr. Ann-Kathrin Kaufhold (LMU München)
Prof. Dr. Elke Seefried (RWTH Aachen)
Dr. Astrid Séville (Hochschule für Politik, TU München/BAdW)
Moderation: Dr. Laura Jung (BAdW)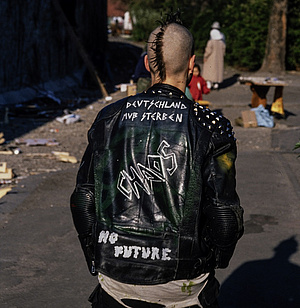 Workshop: "Intergenerationality as a Political Scheme of Order in the 'Old' Federal Republic of Germany" (10./11.11.2022) (in German language)
Using the example of the "old" Federal Republic of Germany (1949-1990), the workshop asks to what extent a better understanding of generational thinking helps to a better understanding of political change, political decision-making processes and political legitimation strategies.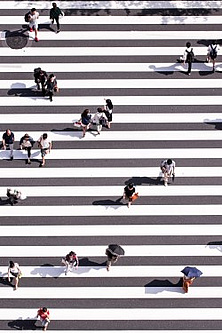 Workshop: "Public law in the fragmented society" (3./4.11.2022) (in German language)
Do we live in a divided society? The workshop will discuss the problems resulting from this widespread description of fragmentation from a public law perspective. Particularly often, this description concerns parties, elections and parliaments. Therefore, special attention will be paid to the challenges that representative democracy has to face in this respect.
Podcast: "Insults in the Parliamentary Argument Culture" (26.8.2022) (in German language)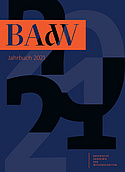 Academy Yearbook has been published (in German language)
The Academy Yearbook of 2021 has been published. It contains a brief description of the project "Cultures of Political Decision-Making in Modern Democracy".
Inaugural Meeting of the Advisory Board (10.2.2022)
On 10 February 2022, the inaugural meeting of the interdisciplinary project advisory board took place under the leadership of Prof. Dr. Martin Schulze Wessel.
A list of the advisory board members can be found here.
Podcast: Disinformation before elections (31.8.2021)
Does disinformation endanger democracy?
Interview from 31 August 2021
You find the podcast here.
Conference Report: Narratives of Successful Democracy (17.8.2021) (in German language)
In February 2021, the University of Salzburg organised a conference entitled "Narratives of Successful Democracy".
Read Judith Grosch's report on the conference here.
Start of the project "Cultures of political decision-making in modern democracy" at the Bavarian Academy of Sciences! (1.4.2021)
The project "Cultures of Political Decision-Making in Modern Democracy" has started on 1 April 2021. Over the next five years, four young scientists (two historians and two jurists) will work on the question how political decisions are made in modern democracies from different angles by an interdisciplinary approach.